Make up Cases!
MAC Case from Holiday 2008 (very sturdy, has a structured body and well-made zipper) - this would be good for holding lip glosses or travel size brushes (it is the red one)
Shu Uemura Case (A good size case, the biggest of the lot) - it is the black one
Unlisted Brand Makeup Case - This is a good size to carry in your purse. (pink)
Unlisted Brand Makeup Case (cloth heart)
Shiseido Case (Small, Tubular shape and made of whicker)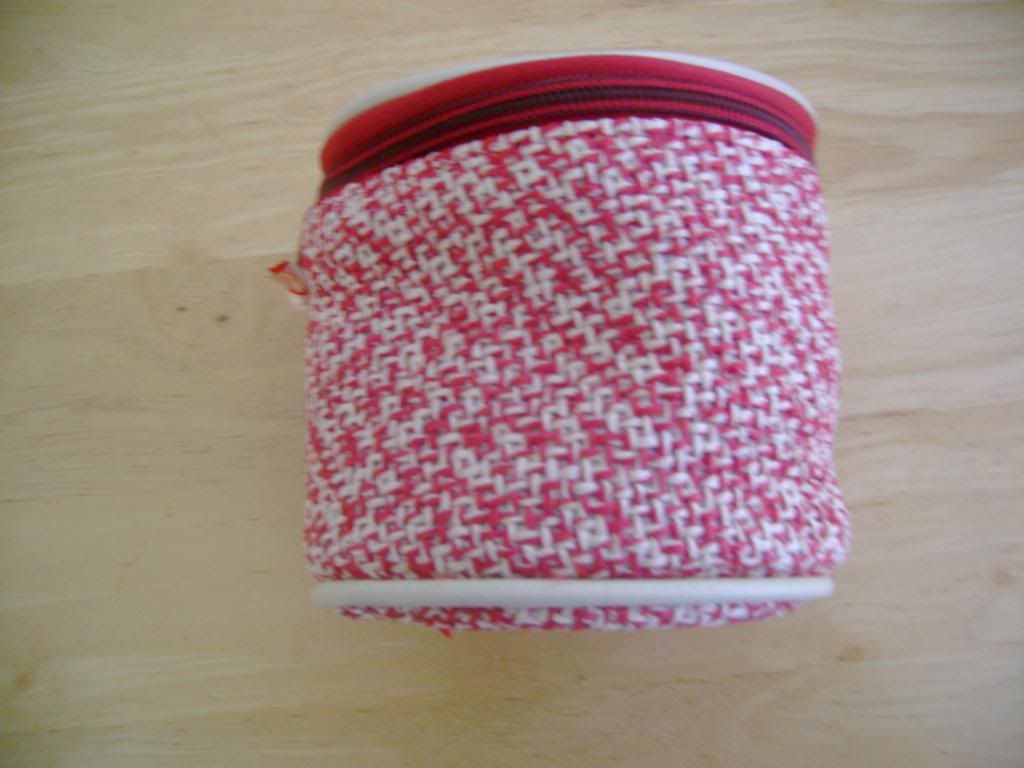 Estee Lauder (or maybe Lancome...I can't remember but one of the two) - Small cylinder travel make up case.